Accommodation

Service

Value For money

Food

Spa
We have a simple theory,'When in doubt,vacation'!This was meant to be one of those quick weekend getaways that we take every now and then without our kids.Luckily, we have a very supportive family who always lends in when it comes to taking care of the kids ,once in a while.
We researched and found the property very captivating .This new luxury resort by ITC group spreads across 300 acres ,with the  gold course accruing upto 250 acres.This boasts of being the first 27 hole golf course in the whole of South Asia and has a separate membership plan that you can apply to.
ITC group  is primarily known as a business hotel ,with this hotel they break that imagery and establish themselves as a 'destination' getaway.
The property is located 16 kms away from Gurgaon and 32 kms from the Indira Gandhi International Airport,it makes up for a perfect getaway for the 'Delhi-ites'.
What we liked here was the uniqueness of the concept that it was built on,'Indian Independence'.The theme which pay tibute to five thousand years of existence of our civilisation,expresses inspiration through an architectural blend of ancient,medieval and modern influences.
When you enter the huge gates of the hotel,it is still some drive away to reach the main building.The main building looks more like a palace and even before you can enter you are given an army welcome by the guards ,followed by a 'kumkum tika' on your forehead and a stole around your neck .
So you get the taste of Indian hospitality and feel like a royalty.
All accommodations are suites.They have around 100 deluxe suites and 4 presidential suites.
I was escorted by the staff to my suite.The first floor suites have a balcony with sun beds and a Dome rooftop.This forms the setting for a perfect romantic candlelight dinner which the hotel can arrange for you at an extra cost.The ground floor suites have a private pool attached to their rooms,which sadly we can look into from the first floor.I wish they would do something for retaining the privacy of the residents.
Nevertheless,the suite is magnificent.With a beautiful poster double bed.A separate study cum living room.Walk-in-closet and a huge dressing area with his and her side to it.Flanked on one side of it is separate shower area and bathtub and the other side by closet and toilet area.
The suite has two flat screen TVs ,one in the room and one in the living area(I am guessing for video conferencing ).The suite also has a well equipped bar and free fruit and sweet platter.Hand painted ceilings ,personalised visiting cards and little gestures like leaving a sleep well note and a glass of milk to induce a good sleep are somethings that make the whole experience personalised and warm.The luxury doesn't come cheap though,the rooms are priced between 23,000Inr(365Usd) to 29,000Inr(460 Usd) per night.They did this cute little welcome card for me ,which I absolutely have to share;
For that culinary delight:
They have a wide variety of restaurants to choose from.My favourite was the 'India Room',which serves a five course sit down meal.Unlike the name everything from the designer cutlery to the food is European.
Add caption
Then there is the poolside Appa's Promenade ,which serves Malwani and Gujarati cuisine.The feel is moroccon and the food is Indian.
Then there is the Peacock Bar,which is decorated with 60000 pieces of stained glass mural and in shades on the peacock.Here you get all the unprecedented concoctions of spirits made by Jack ,who doesn't let you pass without a drink in your hand.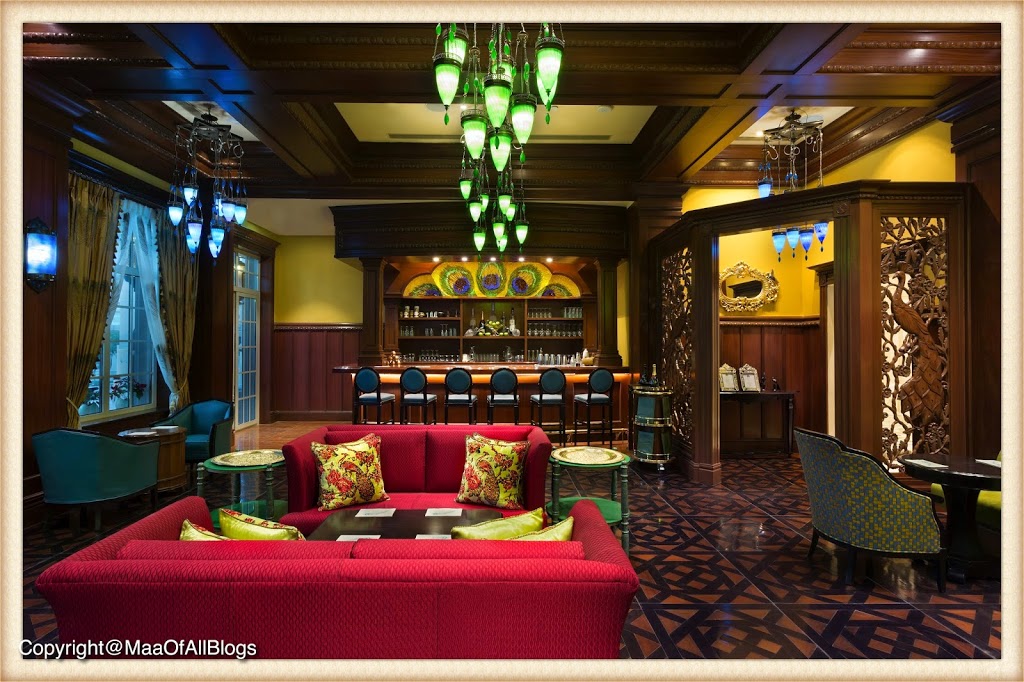 The Aravali Pavillion,is their coffee shop and we visited this place for our breakfast.There is also verandah,if you need a quick bite ,it offers you sandwiches,wraps and an assortment of teas,coffees and beverages.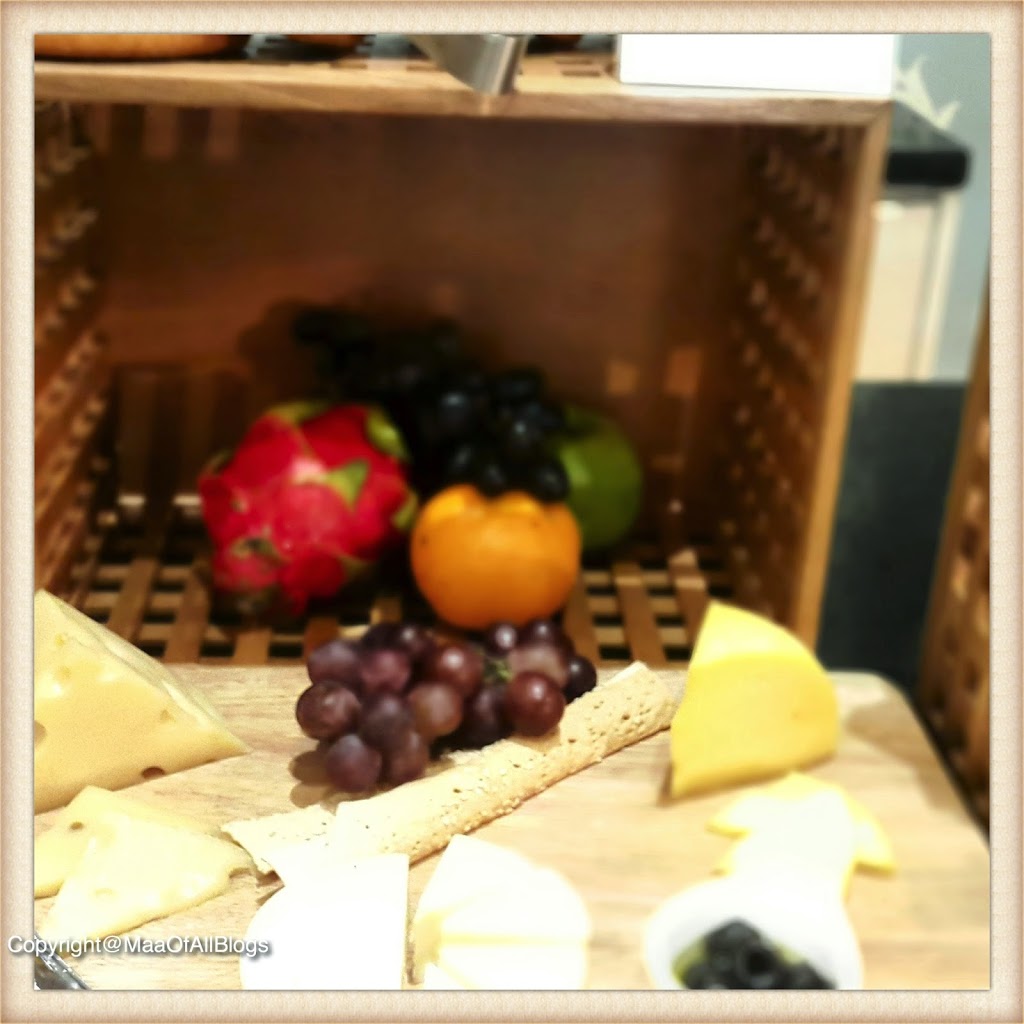 The Kaya Kalp Spa:The Kaya Kalp Spa at the ITC Agra has been written about  and awarded in various forums.So when I went for the spa here my expectations were great.The 'Kaya Kalp',signature massage was relaxing and I was impressed by the knowledge of the 'knots' and pressure point by the masseur.The steam room and after shower areas were decent too.
Gymnasium:
The gym is equipped with state-of-the-art equipments and qualified trainers.And though I did not use the gym during my stay,it looked perfect.
Golf Course:
I have already mentioned that they have an exclusive membership programme for the 27 hole golf course and residents.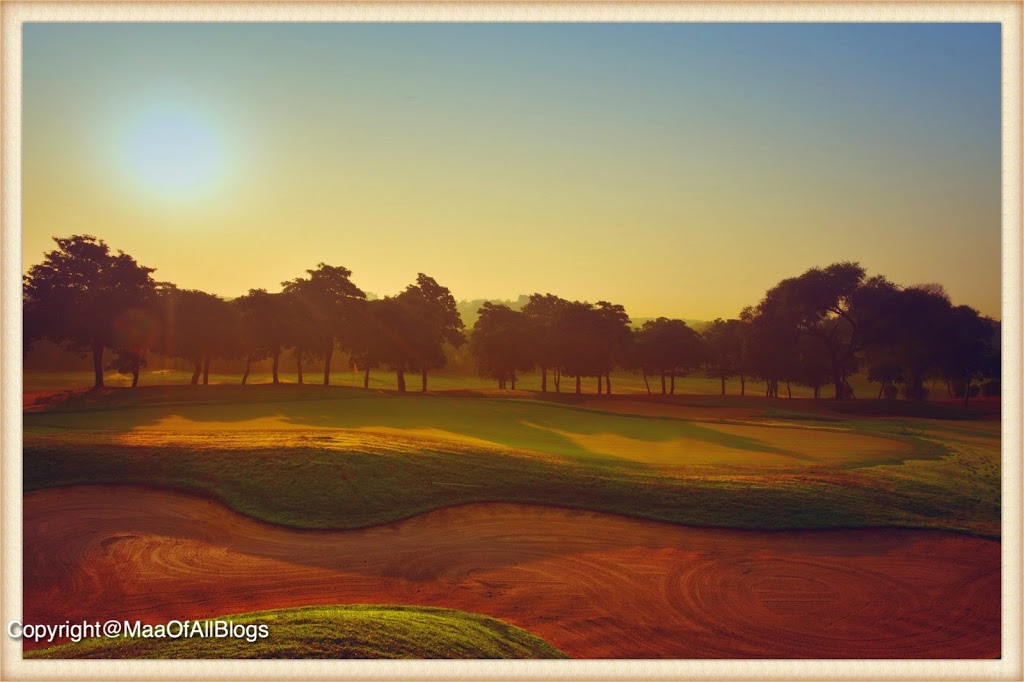 Other amenities include snooker and billiards tables.There is also bowling,tennis,badminton and squash for the outdoor enthusiasts.
The hotel also arranges for the below listed experiences at a nominal cost;
Nature walks,Segway tours,sorbing,hiking,ATVs,Croquet etc.
Apart from this the ITC also offers some unique experiences to it's residents .With So many activities ,I am sure you and your kids will never get bored.
Like the 'Bar Theatre with Jack' and the 'Cuisine Classica' a certification based culinary experience with the hotel chef.
As usual a feel of the Bar theatre with Jack for you guys…totally worth it!Jack displayed his basic bar tending skills like any other bartender.But what makes the Bar Theatre special is the amazing molecular cocktails with caviar and grandma recipes of mulled whisky and the likes.
As usual leaving you with a feel of the place !Enjoy the video and do let us know what you thought of the resort and our review!
For more such Hotel reviews you can check the below links;